The time has come to get into something more modern, and, as much as it pains me to have to part ways with Red, I just don't have the space or the need to maintain two Jeeps. It's been a rock-solid daily driver for me for the last four years, and still has plenty of life left to give. There's no question I'm parting ways with it in better shape than I bought it, and would like to find it a good home with someone who, like me, will appreciate it for the beast it is, whether as a pavement princess or on the trails.
It was driven about 10k miles per year during the time I've owned it. 98% percent of that was highway and around town, with a few jaunts down backcountry roads in the White Mountains (where it frequently passed parked Priuses, so that should tell you all you need to know about the road conditions). Never beaten on and properly maintained: oil and filter changes every 3000-4000 miles, new spark plugs every year, tires rotated roughly every 6000. Front brakes pads, alternator, and starter were all replaced within the last year. A/C blasts ice cold air, and the entire heating system is essentially new (see below) and absolutely cranks.
Full details, a list of upgrades and major repairs, and photos are below. I also have the factory build sheet from Jeep should you want to check that out to confirm anything.
Basics:
1998 Jeep Cherokee Sport
Chili pepper red paint (only available from 1997-1999)
313,XXX miles
4.0 inline-six (original motor was replaced in 2014 with a donor from a Cherokee with 161,000 miles; have video of old junk motor running for proof)
AW4 auto transmission
NP231 transfer case (part-time selectable 4WD)
High-pinion Dana 30 front axle with Rough Country diff guard
Chysler 8.25 rear axle (29-spline) with SOLID diff cover
Power doors, locks, and windows
Suspension, steering, and tires:
-Rough Country 4.5" lift kit (full coils and leafs, was already installed when I bought it)
-Skyjacker Softride Hydro shocks (front and rear)
-Rough Country extended sway bar links
-Rough Country extended brake lines
-Teraflex adjustable lower control arms (uppers not installed but included with sale)
-JKS adjustable track bar
-Rancho steering dampener
-Rusty's Off-Road heavy-duty crossmember (1" drop to help driveline angles)
-Dodge Durango steering box with drop Pitman arm
-245/75/16 General Grabber AT2s (low-ish tread, but evenly worn) on '03-'06 TJ Rubicon Moab rims (full size spare also on Moab rim)
-Extra set of 32/11.5/15 mud tires on Jeep TJ canyon rims (two BFG MT KO2s, two Dunlop Mud Rovers) also available for an extra $200
Quality of life upgrades:
-Remote start
-Alarm system
-Heated leather fronts seats with power adjustments (from a 2004 Grand Cherokee)
-Pioneer radio
-DieHard Gold battery
-Hella 500 driving lights (wired to own switch)
-Yakima roof racks
-Rugged Ridge tow hook set (unitbody mounted)
Notable repairs done:
-Motor replacement (2014, including new mounts)
-Exhaust manifold replacement (2014, done with motor)
-New tie rods and drag link (2014, also same time as motor)
-New hub bearings, axle shaft U-joints, and axle seals, as well as front driveshaft rebuild (2015)
-Transmission solenoids and pan gasket replacement (2015)
-Heater core and A/C evaporator core replacement (2015, have photos)
-Complete exhaust replacement, including downpipe, Flowmaster catalytic converter and 50 series Delta Flow muffler, and tailpipe (2017)
-New radiator, water pump, thermostat, and hoses (2018, have receipt for work which includes the new alternator and starter)
Looking to get $3000 or best offer, obviously sold as-is. It's a 20 year-old vehicle so it's not perfect, but it is a turn-key driver you can jump in today and blast down the highway in at 70 no problem. And with the goodies it already has on it (and is being sold with) it could be trail-ready in less than a weekend if you want to go that route with it.
Also included with sale:
-color-matching roof visor (never previously installed)
-Pioneer amp and JBL subwoofer with custom enclosure (I never used them, but everything came with it when I bought it and has been kept in warm, dry storage)
-1.5" wheel spacers (would come in handy if you take the 32s)
-Teraflex adjustable upper control arms
-Curt class III trailer hitch (still in packaging, never opened)
-most of the parts needed to do a disc brake conversion on the 8.25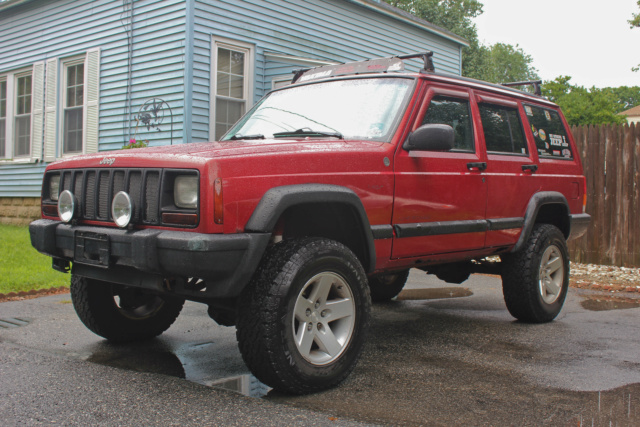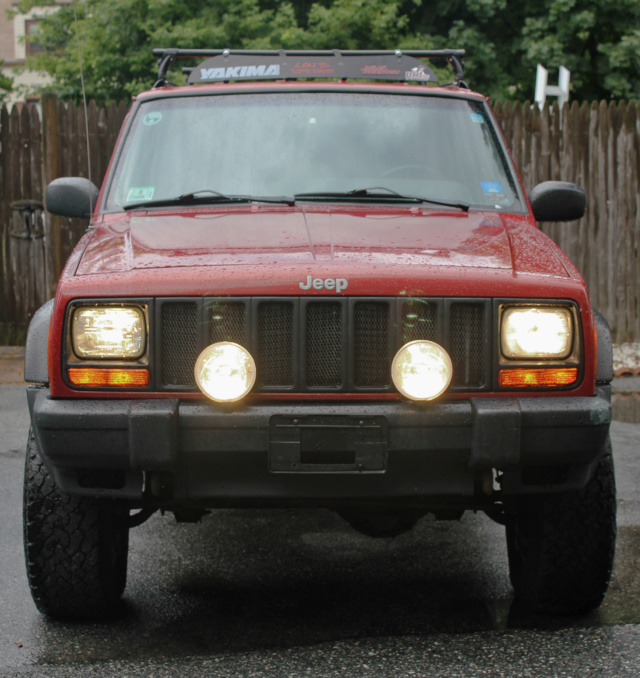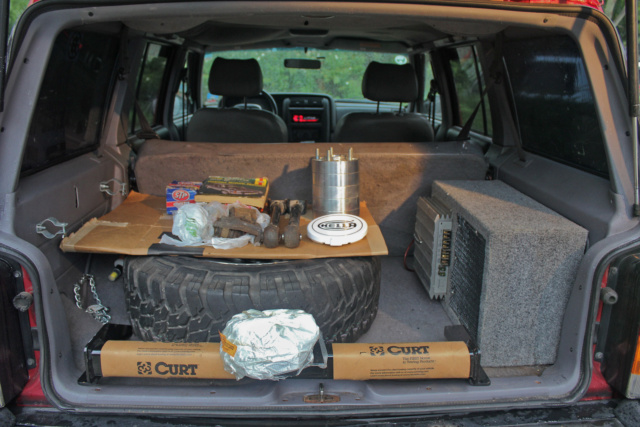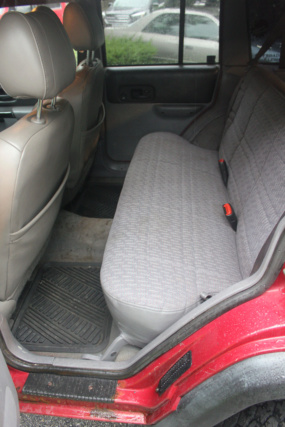 Similar topics
---
Permissions in this forum:
You
cannot
reply to topics in this forum