Hey Everybody my name is Eddie and I just moved here from Coral Springs FL about 4mo ago and well in a nutshell im an electrician with a passion for all 4x4 and off-road trucks!!! and in my free time I'm an ASE drive-train and suspension tech . I did Fab work(custom roll-cages and bumpers) for a few shops in south FL as well as drive-train and suspension work(lockers, t-cases, gears).
Now im working on this red XJ to make it my own trail crawler-expedition rig and so far it has:
msd ignition, advanced timing 20*, mild cam , 9;8;1 ratio, borla headers, borla exhaust and a throttle body spacer.
All the other stuff (new lift, snorkel, gears, lockers, bumpers roof rack etc )is coming as soon as it warms up outside cuz its to cold for me to be doing work outside
well I'm looking forward to meet everybody in the next meeting or event hosted by north shore jeeps and thanks looking
Here some pics of my work and my XJ , happy wheelin everybody
My XJ(minus the bumper, sold )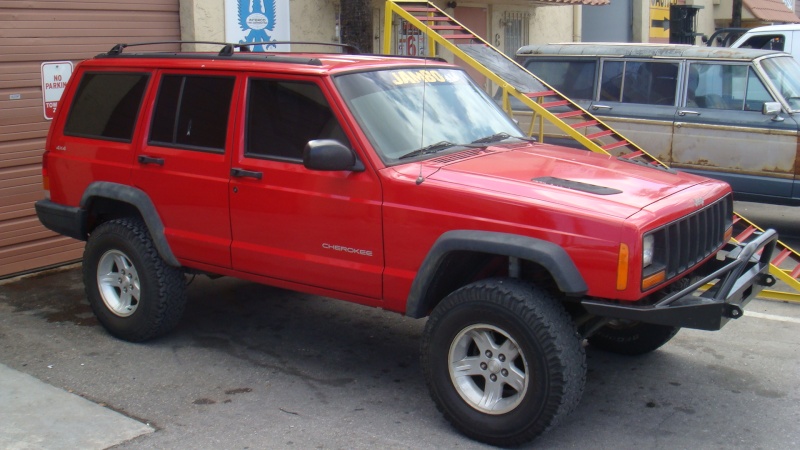 My work(roll cage on CJ and suspension on CJ and ZJ )on friends rigs
A before and after pic of my old rig bfre the XJ , and the wife's WK lolol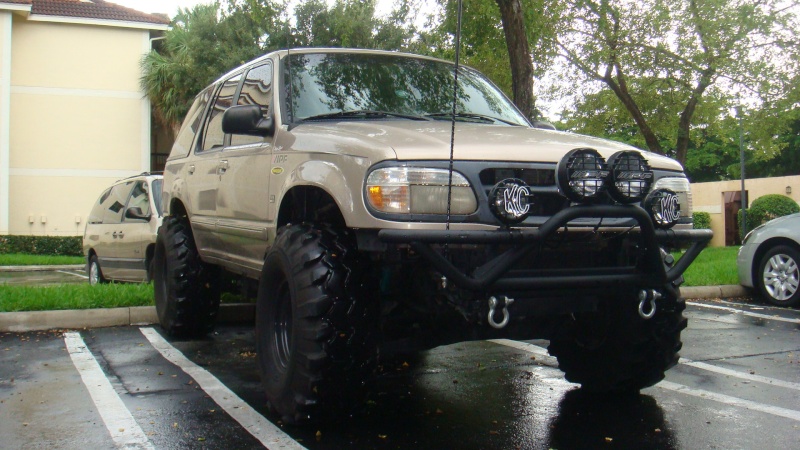 Thanks again

ed060784

Daily Driver




Posts

: 9


Join date

: 2012-02-25



Damn Eddie, It looks like I picked the right guy to leave a note for. Welcome, again. For what it's worth, I was born and raised in Plantation. Lived there from 74-2000.
Eddie-

Glad to see you made it over here. If you remember, I'm the one that sold you the BFG A/T a few months ago for your XJ and told you about this forum! We'll be having a pizza party in a few weeks during which we'd love all the new members to come. Keep an eye out on here for the information on when and where.

And post up some more pics!

Edit: Just saw Jarret left a note on the XJ! Hahaha small world.
Plantation ?? No way LOL I started playing around with 4x4's on that dirt field rite off the sawgrass expwy on the commercial blvd exit and before i moved to coral springs I used to live on Nob Hill rd and Oakland park blvd(sunrise) damn no kidding what a small world indeed! and Hey Ryan how it is going ?? the tire was a perfect fit man thanks again and sorry i took so long to join i was still getting settled in and getting used to the weird roads here and stuff and the cold too LOL ! but yeah sounds great looking foward to get together at that pizza party coming up, thanks guys and here are a few more pics and I haven't taken the XJ out yet so thats the reason why i have no pics yet.
A day at the spa with the old rig FUN TIMES!! (notice the reveerse light
that was the water level and those are 37 TSL's )
The old Shop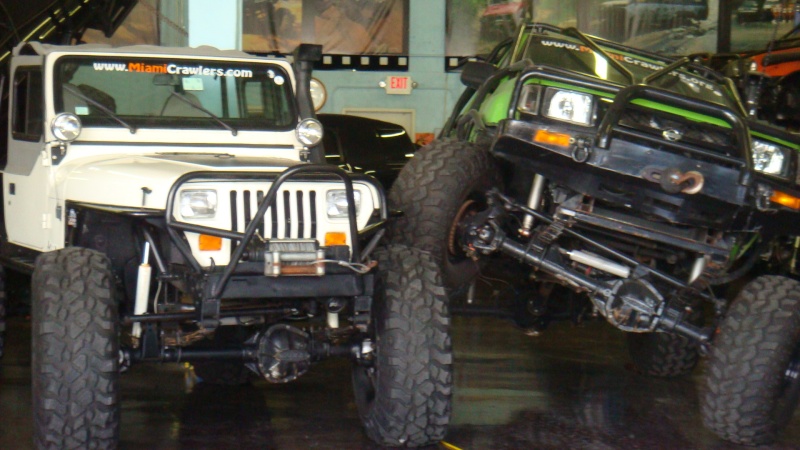 This is that same CJ but back in 2009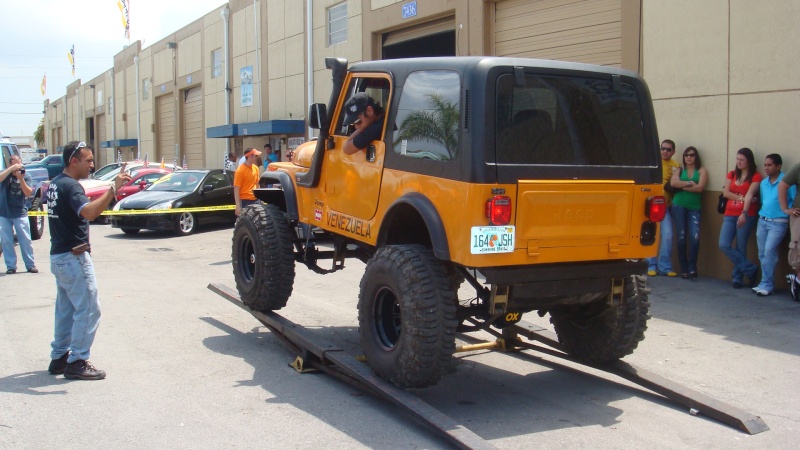 Other projects I've worked on ( yea we all are from Venezuela too and thats the why of so many stickers from over there)

ed060784

Daily Driver




Posts

: 9


Join date

: 2012-02-25



Great pics, Eddie. I love the full roll cages.
they're not that hard to do just need some DOM tubing (1.5" or 2") and a hydraulic pipe bender, I guess the hard thing to do would be to come up with the design for the cage LOL

ed060784

Daily Driver




Posts

: 9


Join date

: 2012-02-25



If you've got a bender, I'll be hitting you up for some assistance later this year. Figure building one for my rig would be a good idea.
No I dont have one and I need one too cuz of all the suff i wanna make and the cheapest one I can think of its a JD2 model 32 w/10 ton Hyd ram.... and thats 800 bucks + shipping so yea basically we're screwed LOL so what im trying yo do now is to link up with Bay-State off road in middleboro to see if the would wanna rent me their shop on the weekends or something of that nature that way i can get started on my XJ and maybe later on we could cage up your TJ. there is a brand out there called poison spider and the make bolt on cages for TJ's YJ's u name it so check them out to get ideas and stuff

ed060784

Daily Driver




Posts

: 9


Join date

: 2012-02-25



Dang, that is some nice looking work, not to mention some impressive modifications to your own rig.

While I've never been, I know a lot of Boy Scouts from Coral Spring, as they used to come up to our camp in Barnstead, NH every year!

I'm trying to find the best date for the pizza party (I'll likely be hosting) so keep your eyes peeled. Looking forward to meeting you!
thanks a lot and definitively looking forward to meet everybody from the forum and get some free pizza
LOLOLOL

ed060784

Daily Driver




Posts

: 9


Join date

: 2012-02-25



Similar topics
---
Permissions in this forum:
You
cannot
reply to topics in this forum